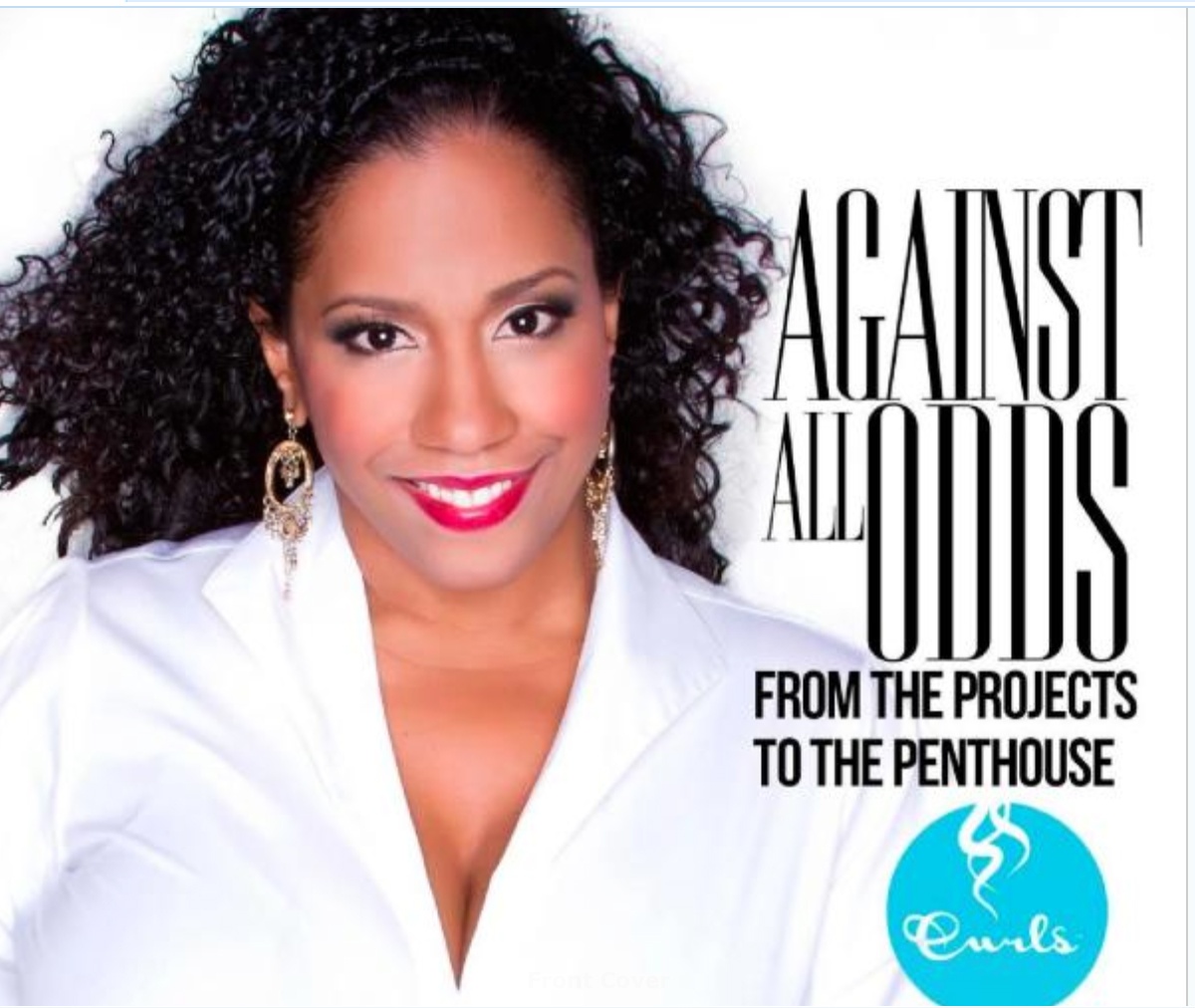 During the early days of NaturallyCurly, we spent a lot of time getting people to take us seriously - or at least not to laugh out loud - when we said our business was all about curls.
It was refreshing to meet other pioneers in the industry – mostly female entrepreneurs – who were channeling their own passion into innovative products for curls, coils and waves. Often, like us, they were facing many of the same challenges, juggling day jobs and families as they worked to make their businesses a success. We were a small grass-roots industry trying to change the way people looked at texture.
I was thrilled when Mahisha Dellinger reached out to NaturallyCurly in 2002 in Elk Grove, Calif. to help launch her new line of products for the multicultural market. The line was fittingly called CURLS. CurlMart was one of the first places to sell the line, and it immediately took off.
CURLS has dramatically grown over the past 13 years, becoming one of the leaders in the category – a staple on the shelves of mass merchants and beauty retailers alike. The company just posted its best year to date – a major accomplishment in the increasingly competitive texture category.
What I didn't know back when we first met was the incredible hurdles she faced in creating CURLS, and the ones she continues to face as she's become a power to be reckoned with.
Dellinger shares her story in her new book "Against All Odds: From the Projects to the Penthouse." The book was released in February and is available at Barnes & Noble and Amazon.com.
Dellinger's life began in the rough streets of Sacramento, Calif., paved the way for a lifetime of poverty, despair and dysfunction. But while criminals ran rampant, gangs took over, and her own relatives chose drugs over dreams, she was determined to write a different ending to her story. Her dreams were bigger than just a 9-5 job.
Dellinger's road to success is one she believes can help others to pursue their dreams. The book is part memoire and part business manual, with success tips to help other budding entrepreneurs.
Earlier this month, I had the chance to interview Dellinger about her book.
Michelle: What made you want to write a book?
Mahisha: The purpose of writing "Against All Odds - From the Projects to the Penthouse" was simple...to inspire disenfranchised women and girls, just like me, with a dream to destroy glass ceilings and to defy the odds stacked against them. My upbringing was far from idyllic. I wanted to transparently share my tumultuous journey in hopes of encouraging someone else to reach for the stars.
I'm sharing my journey. Not only of how I overcame an impoverished background to pursue my passion, but also of how I went from just dreaming to doing. With valuable, applicable tips, it is my hope that after reading, the entrepreneurial spirit within you will be awakened.
My story can be your story. And if you walk away with nothing else, I hope that you'll understand my motto: When you wake up in the morning you have two choices - go back to sleep and dream your dreams, or wake up and chase your dreams.I choose the latter. What will be your choice?
Michelle: What was the process like of writing the book? Was it difficult?
Mahisha: The process wasn't hard, per se. It was long however. It took over a year to complete, given my current demands.
Michelle: What do you think that people can learn from your story?
Mahisha: No matter what your beginning looks like, you can change and chart your own destiny. If I can do it, you can too.The book not only outlines my journey, from beginning to end, but it also has a section full of rich business tips, advice and tools for success.
Michelle: Remind us about how you started CURLS.
Mahisha: An unfortunate turn of events in corporate America (glass and racial ceiling) caused me to stop, take inventory of my situation and make a change that would enable me to own my destiny. Entrepreneurship was the answer...the next was to hone into my passion. At the time I was transitioning back to my natural hair, so the evolution of CURLS was a no brainer.
Michelle: What is one of the biggest messages you'd like people to take away from your book?
Mahisha: My favorite quote..."When you wake in the morning you have two choices: go back to sleep and dream your dreams, or wake up and chase your dreams!"
Michelle: What has surprised people most surprised about your story?
Mahisha: People tend to make assumptions based on appearances, and specifically, the appearance of the "final product." Of course the person I am today, isn't the person I was 10, 15, 20 years ago. People see the success and not the pain and struggle behind the success. The "final product" is shining, polished and new, like a diamond. But we know that diamonds are coal put through fire. I was that coal. I can't give away the book. You have to read it! :) However, I will say, all of the odds that were stacked against me, people have repeatedly asked "how did you do it, how were you even able to survive AND thrive?" My answer used to be, "I don't know...I just did." I have come to realize that a higher power had his arms around me. He wasn't through with me yet.
Mahisha shared a snippet from her book: "I'm not supposed to be here. At least that's what the statistics said. According to all the studies, and the declarations of negative people in my life, if I did survive my gang-riddled neighborhood, it would be unwed with several children by my side, a dead-end, low-paying job, and a future that lacked hope. That's what the statistics said. But I had a different ending for my story. "