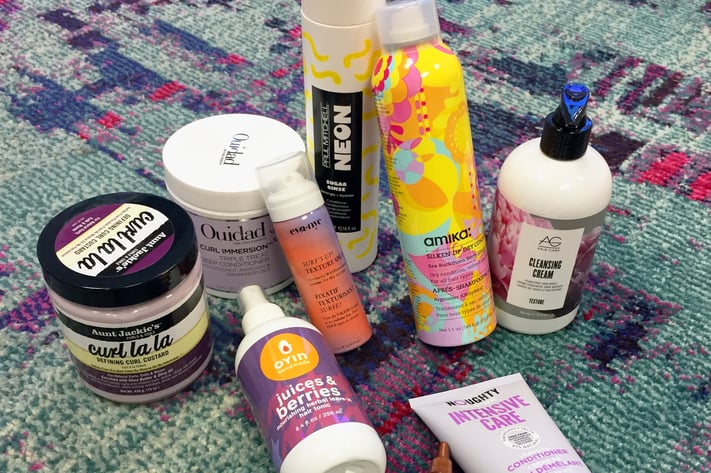 An exclusive study shows women with curly and textured hair, or natural hair, want to access products for their hair texture in the main aisle of retail stores. With these results, TextureMedia's Senior Copywriter Gerilyn M. Hayes implores retailers to respond to consumers' need for representation in the general market aisle.
On April 5, 2016, the SheaMoisture brand challenged consumers to think differently about how they feel when perusing the aisles of major retailers, drugstores, and beauty supply stores. The social conversation began with a short film posted on the brand's YouTube channel entitled "SheaMoisture: Break the Walls". By creating a visual communication tool for consumers perusing brick and mortar stores, Sundial Brands CEO Richelieu Dennis has turned the beauty industry on its head by opening a dialogue about the natural hair category.
Dennis explained, "With SheaMoisture's launch of #BreakTheWalls earlier this year, we furthered our 25-year mission to spark meaningful conversation and action towards true inclusion and a more empathetic mindset in the beauty industry and our society, which includes bringing down both literal and metaphoric walls."1
As engagements and views amassed from the campaign, TextureMedia made a deeper dive into the sentiments women with curly and textured hair had about the Break the Walls campaign. The findings in the study are based on a survey completed by 711 U.S. women age 18 or older and with textured hair (i.e. curly, coily, or wavy). The results revealed insights that both retailers and brands across the category can benefit from.
Consumers indicated that having all hair-related products in the main aisle makes discovery of new products easier and having a separate section/aisle is about convenience and finding products for specific textures.
When asked the ideal location to find products for their hair texture, across all ethnicities and races, consumers are split nearly 50/50 on these two options; however, Black women are more likely to feel that the ideal location for these products is in the main aisle together with all major hair product brands and not segmented within that aisle.





Those of mixed raced are more likely to feel that the ideal location for these products is in the main aisle, but as a separate section.
Consumers also know what product types they would like to see when shopping retailer hair care aisles, as indicated by TextureTrends. In addition to the offerings, this consumer group revealed how she would like to be represented in the aisle:
Curly & Natural (33%) is the section name that resonates the most with respondents regardless of race or ethnicity.
As this consumer population continues to grow, the need for accessible curly and textured hair care products is imperative. Whether products are shelved together with general market offerings or labeled as a separate section within the main aisle, one thing is clear: brands and advertisers must respond to this consumer's needs.
Sources:
TextureMedia TextureTrends, U.S., Shopping Experiences in the Ethnic Hair Care Aisle, May 2016.
1Mass Market Retailers, U.S., SheaMoisture takes on divisive beauty standards, September 2016.