Standing room only crowd at Boston stop ofQuintessential Naturals
Sabrina Boissiere is a veteran event planner, having produced more than 50 events from Dallas to Washington, D.C. The talent manager and founder of Natural Partners in Crime has always sought to create unique events for naturalistas who embrace their natural hair and want to have fun while learning about new brands, products, and techniques and hearing from top influencers.
With Quintessential Naturals - a 5-city tour that kicked off in Austin, Tex. in March - she wanted to bring the magic of a first-class natural hair event to cities that haven't had as many of them.
I have been honored with the opportunity to be one of the featured panelists, and have seen the magic first hand at the standing-room only events. Shortly after the April 8th Boston stop, I interviewed Boissiere.
Michelle: What was the vision behind Quintessential Naturals?
Sabrina: I've been wanting to do a tour like this for five years. I wanted to have these events in cities that don't get a lot of them to provide a place for women to engage with each other. I wanted people to come to the event and gain a curlfriend, and I wanted the relationships to flourish after we left town. I wanted people to discover new brands and I wanted them to be openminded about what they hear on the panel, which isn't your typical panel. I love to have a mix of influencers and business owners - people like Camille Howard Verovic of GIRL + HAIR, Jenell Stewart of KinkyCurlyCoilyMe.com, Monique Rodriguez, founder of Mielle Organics and influencer Ashley Rodriguez.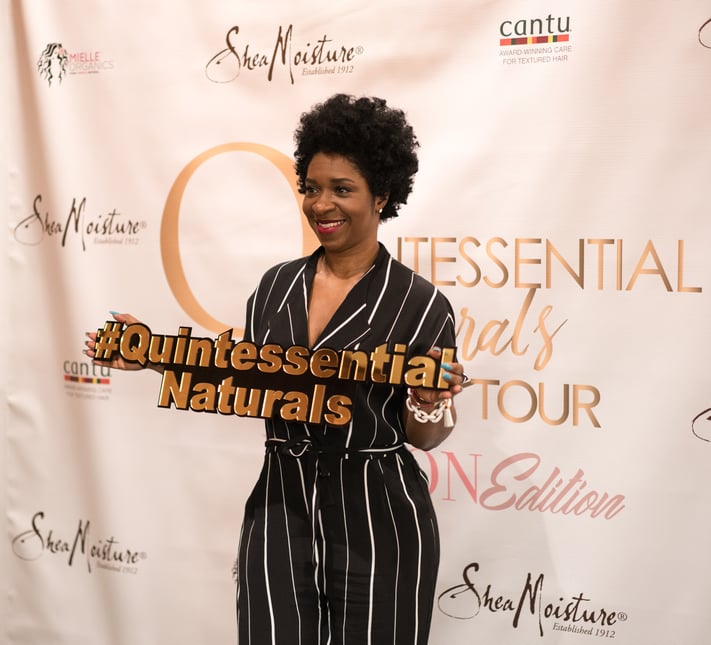 Photo: Sabrina Boissiere at the Boston stop
Michelle: Has the tour lived up to your expectations so far?
Sabrina: I really wanted to make sure I came out to areas that don't have a lot of hair shows. But as an event producer, that's a little scary. There are no guarantees. But each event has been sold out.
I've also been surprised by how emotional people have been. They're really coming out, and they're saying thank you for coming.
Michelle: That must be so gratifying!
Sabrina: It really touches my soul. It's affirmation that I'm on the right track, and that I'm doing the right thing.
Michelle: What feedback have you gotten?
Sabrina: People are loving every aspect of the events - the panel, the presentation and the vendors. And people are making friends.
Michelle: I'm excited about the next stop, Charlotte, on June 24th. What do you have planned?
Sabrina: Charlotte is a very sexy town. It's going to be a little bit different. We're doing it at night at the African American Cultural Center, which has an amazing view of the Charlotte skyline. It's going to be a combination party/presentation/panel. We'll have appetizers and a DJ.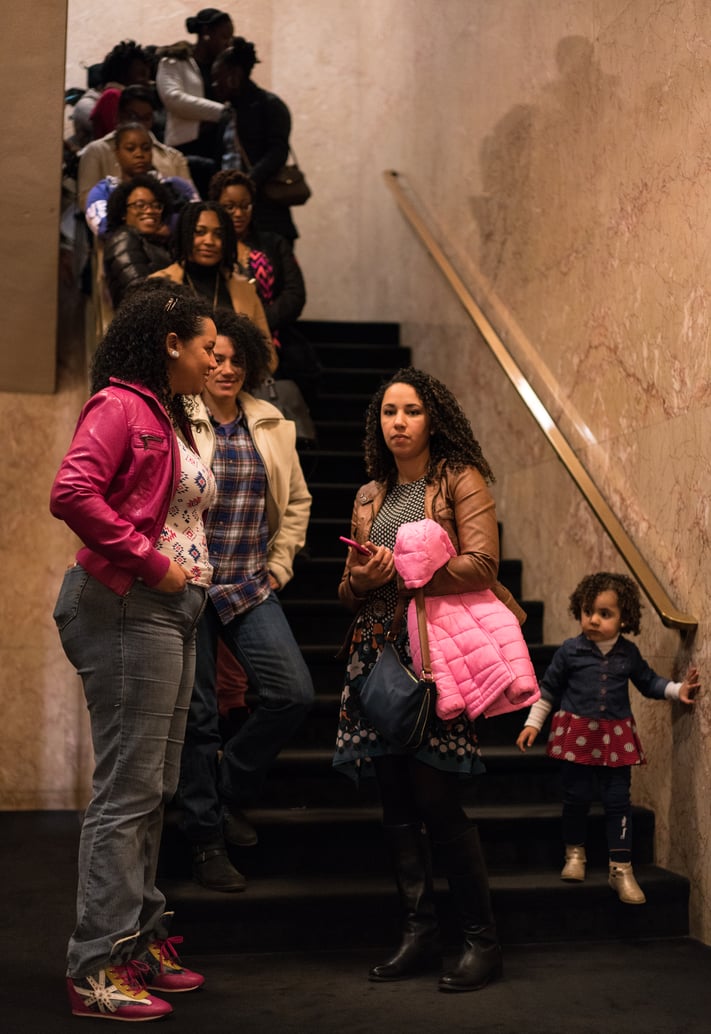 Quintessential Naturals' final two stops will be in Philelphia and Miami. Find out more here.