1 in 4 women with textured hair say they never go to the salon.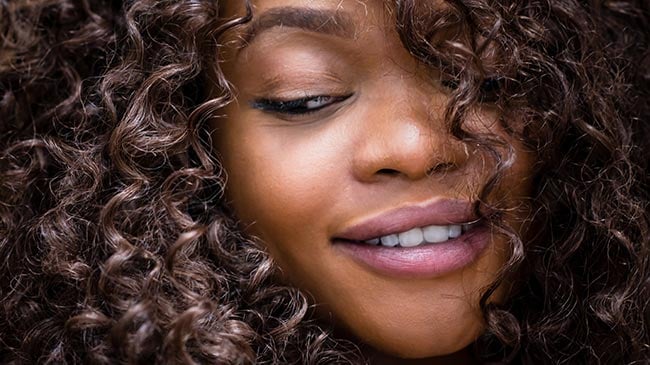 Recent surveys show that a quarter of female textured hair consumers are opting to stay home, visit a freelance stylist, family member or friend to help them maintain and style their textured hair. This grassroots approach to hair care and beauty has resulted in a Do-It-Yourself, or DIY, trend that is impacting salon foot traffic and premium, salon products.
Women with textured hair are creating DIY concoctions out of necessity and convenience's sake.
Salons may not currently offer extensive enough textured hair services and product options.Although stylist training can include learning how to cut, maintain, and consult with curly and textured hair consumers, these specialists are not located in areas where they are most needed or able to offer their services to the textured hair community. The lacking service options are resulting in textured hair consumers opting to forgo the salon experience.
At present, salon clientele purchases and inventories reflect services and goods that are specific to hair with little to no texture. This missed opportunity for salons may be a boon for brands and retailers that offer products and ingredients that the DIY concocting consumer needs.
Women with textured hair who are not frequenting salons, but are creating their own products are looking for DIY-friendly ingredients that cleanse, condition, and style their hair.
Social engagement and video tutorials not only make it easy for consumers to cut, style, and maintain their hair; they are aiding women who cannot find hair care products specific to their texture by providing ingredient recommendations and product formulations, colloquially termed as "DIY natural hair recipes".
A short list of trending ingredients purchased to create these homemade products includes, but is not limited to:
The aforementioned ingredients are being used in DIY versions of textured and curly hair care and styling products such as:
Curling and edge control gels
Hair masks and leave-in conditioners
As the textured hair care segment continues to grow, DIY concoctions and their resulting wares will be developed alongside competitive brands within the hair care and beauty industry.
As indicated by the 1-in-4 statistic, dwindling salon foot traffic is a reflection of texture hair consumers being underserved. This presents an opportunity for salons, brands, and national retailers to assess the needs of this consumer group that generates an upwards of $13 billion in the market. Capitalizing on such a unique opportunity requires thorough research, deep analytics, and immediate reporting through TextureTrends Research Suite, the research and insight tool powered engaged, active members of the NaturallyCurly community.